The promotional movie of the 2nd Single [Blooming Eden]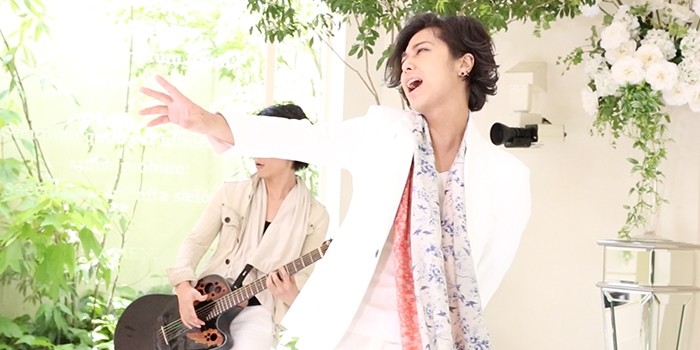 3 months have passed since the 1st single, 'Infaded' was released. Straight after its release, the single's music video got great reactions from the public and quickly spread across the waters to the rest of the world via social networking sites. To this date, it has been viewed on sites such as Facebook, Instagram, YouTube, etc 700,000 times. It is a project that shot into the world's limelight.

With expectations sky high, 50HEARTS have decided to start the ball rolling for their next single.


The 'Garden of Eden' sets the stage for their next single. All members are dressed in white, and the main instruments used in the single are acoustic guitar and piano. 50HEARTS hope that their new single opens doors to even more people as it quite different in comparison to 'Infaded'. The theme of the music video is 'beauty', with a female model is the lead character in the music video for the single. We are looking forward to showing it to you.

The 2nd single will be released in a few days.